Get a fully bespoke solution – find top-quality carpentry and joinery services for both domestic and commercial projects.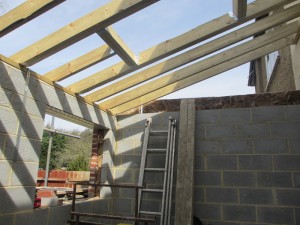 Providing professional carpentry services for over 40 years, here at Tolworth Construction we have the experience and expertise to carry out tailor-made carpentry and joinery work to fulfill any need, from staircases, windows, doors and floors to kitchens, bathrooms and home offices.
Our knowledge of modern and traditional carpentry techniques means that we're able to provide the very highest quality joinery services for a variety of projects.
Our skilled joiners focus on getting things right, and whether we're refurbishing an older property or creating additional space in a new build home, we pay close attention to architectural and decorative styles and features to ensure a perfect match every time.
Speak to us today
Whatever your carpentry and joinery needs, we're here to provide a tailor-made solution that runs to schedule, and is made to budget.
For advice or guidance with any carpentry or joinery project, just get in touch. We'll be happy to talk about your requirements in further detail, and will be able to provide a free, no-obligation quotation for our bespoke joinery services.