The kitchen is the most important room in any house – transform it into a modern, practical and functional space that meets all your design specifications.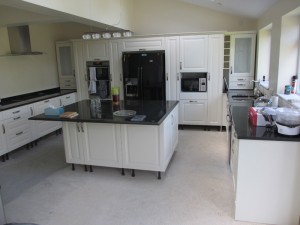 Choose your style and find a kitchen design that's uniquely you. Simply pick your kitchen design and we'll do everything we can to ensure that you receive a kitchen that best reflects your tastes.
Quality remains at the heart of everything we do, and here at Tolworth Construction you'll find a unique and personal approach to kitchen installation that's driven by a commitment to provide only the very best.
We don't take shortcuts, and you'll receive a kitchen installation that's sourced, designed and fully fitted to the very highest of industry standards. We cover every aspect of the installation, including appliances, and work is undertaken by highly experienced Gas Safe and NAPIT registered contractors.
Create the perfect kitchen
Get in touch and talk to us in greater detail about your kitchen installation needs. Call today to arrange for you free, no-obligation quotation – we'll be happy to help in any way we can.